Arts-in-Education

World Dance Theatre's arts-in-education programs introduce students to international cultures through dance and music. Students of all ages gain a familiarity with and appreciation of foreign traditions and cultural diversity through our performances and residencies. Programming can be tailored to relate to specific curricula, such as global studies or history, and all programs meet state core curriculum standards.

Residencies and afterschool programs introduce students to the geographic areas where different dance and musical styles evolved, and the ways in which these styles have influenced other international styles. Students have the opportunity to present international dances to their peers at the end of a program. Educational and fun, these programs give students a chance to exercise their minds as well as their muscles.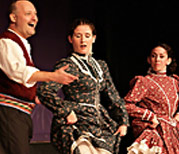 Gallery
See images from World Dance Theatre's Arts-in-Education programming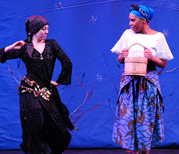 Assembly Programs
World Dance Theatre offers assembly programs to fit every budget.
Read more...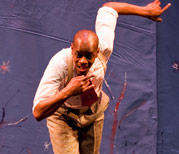 Theatrical Performances
Dances from seemingly dissimilar cultures are woven together in a glorious tapestry.
Read more...
For more information on our Arts-in-Education program or any of World Dance Theatre's programs and perfomances, please contact Suzi Myers Tipa