Cinderella

Take a trip around the world through dance, as World Dance Theatre tells the story of Cinderella, a fairy tale whose message transcends racial and cultural barriers.

In our new, original work, we tell the story of Cinderella in its varied forms, through international dance, music, and storytelling. Cinderella is a timeless story that appears in the literature of the Middle East, Ireland, France, India, Egypt, China, Mexico, and even Appalachia, to name just a few cultures!

In our performance, each segment of Cinderella allows the audience to view the story from a different culture's perspective, including that culture's dance, music and traditional costumes.  Audience members leave the performance with a new appreciation of this internationally loved, timeless fairy tale.  This performance is suitable for all ages.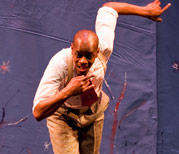 Gallery
See some images fro World Dance Theatre's Cinderella!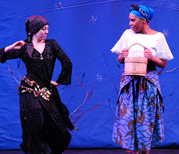 Video
See some video
clips from world Dance Theatre's Cinderella!
For more information on Cinderella or any of World Dance Theatre's programs and perfomances, please contact Suzi Myers Tipa